Bar Brothers
If you are looking for a challenging program that will transform your body and mind, then Bar Brothers might be for you. This is a strength building machine designed around lifting, pushing and pulling your body weight. It utilizes bars and your body to help you burn fat, build lean muscle and develop confidence without the price of  gym membership.
The Bar Brothers Workout System
140 workout videos: Easy to follow step by step videos that guide you the through each exercise.  Learn how to use a bar and your body weight to say no to costly gym memberships forever.
An effective 12-week, callisthenic program:  You will learn the proper techniques of each movement as well as a progression to follow to prepare you to be able to do the advanced versions.  You will also learn the common mistakes that you need to avoid for best results. This has been tested and proven effective.
Intense routines: Bring the intensity and these workouts will force you to burn fat, build lean muscle and get your body and mind in the best shape possible.
What are you going to get from this system: This program is about more than getting fit. If followed, it has the potential to not only transform your body, but your mind as well. The Bar Brothers workout routine can give you a confidence and mindset that will allow you be successful in everyday life.
Community support: Bar Brothers will help you to be a part of the movement in their growing community of like minded individuals that are there to help you transform your body and mind.
Click Here To Try Bar Brothers System Now
Who is it for? 
Because of the step by step training on each exercise, this program can be a good fit for most anyone. You can start with the basics and work your way into the full movements. With that being said, this program is as much mental as it is physical. You need a strong mind and determination to succeed.
Pros
Limited Costs (Minimal equipment and no gym membership
Extensive video training
Training proper techniques and limiting mistakes
Easy to follow progression
Efficient workouts
Use body weight to build lean muscle and burn fat
Body and mind altering
Community support
Cons
Digital product only
Exercises are difficult and could be discouraging for some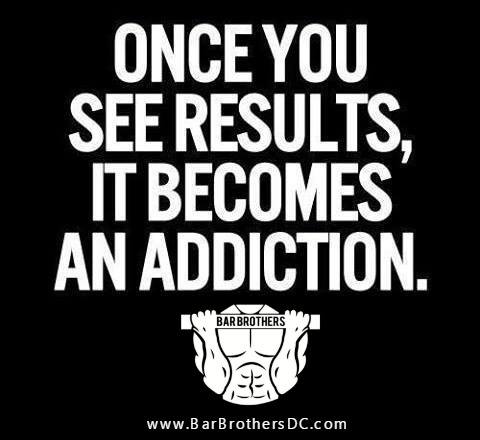 This is one of my favorite programs. I love the intensity of the workouts and the "no excuses" mentality. While I do believe some of the exercises are difficult enough that an out of shape beginner may get discouraged, I also believe the progressions, starting at the beginning are possible for most everyone.  The resulting lean functional muscle is tremendous.
I am a big fan of bodyweight workouts with minimal equipment. This one is all body weight! True, some equipment (bars) is required, but you can find these at most any park.
GFG Verdict  –  Highly Recommended
>
Get Bar Brothers System Now